Event organization can become a cumbersome process if not taken seriously. Unlike elsewhere, at Red Dot, we understand that we cannot combine our main-stream advertising business with Event Management and we therefore have a big team lead by a professional event manager to especially take care of all event planning and management matters. Event planning and management has since become one of our core businesses.

Thoroughly combing over as many details as possible is a great maneuver aimed to present an event worth remembering. Whether the event is of business or personal nature, we advocate that details make a great difference.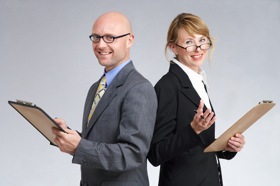 Important:
We realise that the first line of business to consider in organizing an event is to decide upon the overall atmosphere to be projected by the event.
Questions we ask:
How should the guests feel upon arrival and departure?
Will all guests remain together during the event or will they be divided into smaller groups at some point during the experience?
Should emotions of comfort, excitement, relaxation, romance, restfulness or pleasure be endured?
Is the nature of the event casual, formal, romantic, or professional?
Choosing the atmosphere is as vital as selecting the theme of a child's birthday party. This atmosphere/theme is the foundation in constructing the perfect event.

Different event venues project different moods casting the tone of the event's nature. Most venues possess the ability to cast each of these tones to make the event successful. Many restaurants offer gathering rooms to project a formal, romantic or professional feel, while a portion of the main eating area settles guests into a more casual, laid-back retreat. The same is true for most venues. Example - Yachts can be the perfect "wow factor" for intimate, casual bridal/baby showers as well as intriguing the professional crowds mixing business with pleasure in the sights and sounds integrated with elegance on this excursion.

Next, location of the event, namely the event venue, should be selected. The event venue provides the background to the atmosphere draped upon guests. Venue needs to include consideration of several factors of location. How will guests arrive and will parking be an issue or inconvenience? How far will guests be willing to travel to reach their destination? Other considerations include event facilities. Does the event facility provide a catering service, technological equipment, DJ/music or will it permit the use of such on its premises? How many guests will be attending the event and will the desired location accommodate this number of attendees? The location should comfortably allow guests to mingle and move without feeling crowded or lost in a vast openness of over-sized space.
Finding this perfect zone of comfort is easily attained with a little assistance from our Event Manager.