Event marketing is a crucial ingredient for successful events. No one wants to be at a party by themselves but that is exactly what will happen if all you do to plan your next corporate event is book the meeting room. Making any event remarkable involves event marketing.

Event marketing is any action that you take to make your event known and desirable to your target audience. This includes the invitations (printed or electronic), promotions or advertisements and reminders. It also includes pre and post event surveys to better understand the interests of your attendees.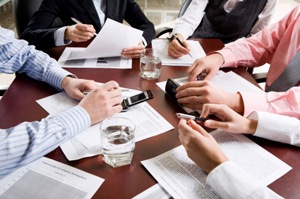 Event Marketing in the Internet

Current trends in event marketing use web-based tools. Event websites can give attendees instant access to event details, travel accommodations and registration. Today's society expects immediate gratification which can be satisfied by a well-maintained event website. Most event management companies offer event marketing services including an event website, online registration and email reminders.

The event website can provide testimonials from past attendees and publish a guest list of prominent people already registered for this event in order to encourage your target audience to attend. People are more likely to jump to action when they can see others have committed to the event.

Another aspect of event marketing is well placed comments on social networking sites that can be linked to your website. Such posts can increase exposure to your target audience. Positive comments from others will lend credibility to your information and increase attendance to your event.

Professional event managers or event management software can help you market your event by customizing email communications to different target audiences, creating the event website, offering online registration and communication.
Event Marketing for Private Events


Event marketing is not only for corporate events. Event marketing can benefit private events by keeping guests well informed and assisting with travel and hotel accommodations.

A perfect example of a private event that can benefit greatly from marketing is the typical family reunion. In the past, reunions were promoted by word of mouth or paper invitations only with few details and poor RSVP rates. Imagine announcing the next family reunion with a website showing highlights from last year's event. The website can list the schedule of events and menu. Family members can respond online and even commit to tasks such as bringing the dessert. You can send email reminders to all attendees or just those participating in certain tasks. Proper event marketing such as this not only makes the event much more desirable to the attendees but much easier for you to manage.
Related Articles

1) Advertising for events
2) Event promotion
3) Invitations