Red Dot is basically a creative agency. Over the years, we have been asked to design, plan and manage countless number of events varying from corporate types of functions to private parties and special events such as the Sony 2010 FiFa Worldcup Promotion Exposition.

Event planning and management has since developed into an exciting part of our business; it is now a specialised branch managed by a director and a team of energetic creative planners. Generally in Cambodia, the excitement in the event management business has attracted many companies vying for a share of the action. However, what may appear simple and straightforward actually demands a whole lot of attention to details and carries heavy responsibilities. One may assume an event to be just an event, but it isn't quite the same. It can either be an evening to be cherished or one that leaves your guests in disgust.

After more than a decade on the job and having planned and managed many events, it has become more than just a business to us; its that passion to manifest joy coupled by the satisfaction of a job well done that continues to fuel our drive to do what we do.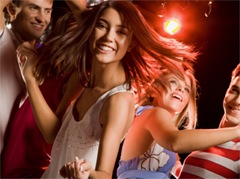 Our planners have chosen this unique career mainly because they each possesses that same passion for planning and organizing events. The success of each event culminated by customer satisfaction gives us the greatest joy.

Red Dot is a valuable partner if you are searching for event management solutions and need help.

Call us to discuss about your event and let our planners help you to make your event a success and a memorable one. The hotline to call is (+855) 11 909 131 begin_of_the_skype_highlighting (Ms. Nary) or drop an email to service@reddot-event.com for us to get in touch with you for a friendly discussion without any obligation.