We realise that Corporate Events are the most important event category. While the objectives of corporate events can vary from educational or promotional to ceremonial, the underlying goal of all corporate events is to create a positive image in the eyes of the target audience.

Educational events such as nation-wide training conferences are meant to inform and inspire. A successful event can increase productivity and loyalty among members. Alternatively, a poorly managed event could leave the audience feeling uninspired or unappreciated.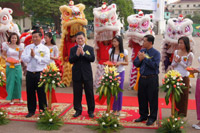 Promotional events are a crucial part of the business plan for a product launch or campaign. Such events need to create a desire in the target audience. If the event isn't well planned it will be poorly attended or worse, create a negative impression upon the intended audience.

Ceremonial events such as those held in hotels with dinner may seem uncomplicated but have great potential for negative publicity. For example, the food may be disappointing or the program maybe uninteresting or even boring, the crowd will not remember the host's intended message but rather how disappointed they were and how bad the show was.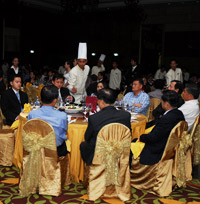 One way to ensure a corporate event proceeds flawlessly is to hire a professional event management company. The role of the event management company such as ours, is to take the stress off of you by managing the infinite number of decisions that go along with any corporate event. As your planner, we manage the location, theme, entertainment and even the menu.

Event management services can include virtually every detail of the event to your specifications and budget. We can make your event less stressful and more successful. Call us for a discussion at (+855) 11 733 368 begin_of_the_skype_highlighting or email to service@reddot-event.com for our planners to be in touch with you.