Carve a career in event management at Red Dot. Working in event management can be very hectic, but at the same time, very rewarding.

Most event management focuses on concerts, launches, parties, conventions, and special events. We work for corporations, private individuals, governments, non-profits organisations and most importantly on improving ourselves as individuals.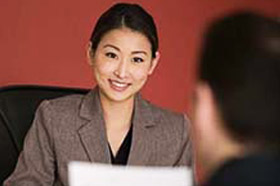 Most of the planning work for events is done prior to the event; however, event planners are required to be on site during the event, to make certain everything goes smoothly. Most positions are full time; however, some may be contract positions. Occasionally, positions are strictly for a particular event. Generally, we look for energetic people with a passion for organising events to fill such positions.
Following are some of these positions.
Event Director

Event Director: An event director is the individual in charge and has several years of experience under their belt. They handle all the administration, including budgets, work with marketing and PR departments, develop themes, select venues and oversee the event. Most have 3 years or more of industry experience.
Account Executive

Account Executive: An account executive promotes the company's business, works directly with customers on events they wish to hold, and play a large role in assisting with the planning of events. At least college educated, outgoing and have good sales abilities. Pay will be based on experience and industry contacts.
Event Planners
Event Planners: Most event planners' responsibilities mirror that of an event director position. Take charge of an entire event, be responsible for security, programs, food and budget. Need to be intelligent, creative and work well with people.