Anniversaries available within the event management field: So what types of opportunities are available for the prospective event manager? There are many. The following should help you consider the options and decide what area you are most interested in: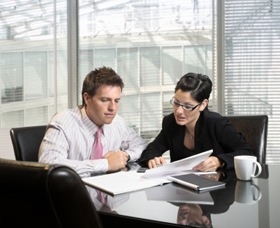 Event Management Companies

These companies can be privately held or can be corporations who specialize in creating events for other companies or organizations. They have their own employees or contract workers to help create these events and generally work with multiple clients. Some event management companies specialize in specific industries, such as airlines, high tech or retail. Others work within all industries.

Corporate Positions

Most businesses require some type of event planning throughout the year. Larger corporations, however, generally need event management on staff. These event managers handle all aspects of corporate event planning. These include planning meetings and conventions, selecting the location and venue, determining what equipment is required, scheduling speakers for the event, arranging all signing, printed material and press releases. Sometimes they even handle publicity for the corporation. Some examples of corporate events are: trade shows, golf outings, seminars and conferences, holiday parties and appreciation banquets.

Government Positions

You can find event managers throughout government. They are employed by cities, counties, states and even the federal government. State colleges and universities also require event managers.

Non Profits and Associations

Positions are available within charitable organizations, industry associations, convention and visitor bureaus, chambers of commerce, churches and religious affiliations to name a few.

Vendors or Suppliers

These are groups who sell services, goods and products to the event planners. There are many opportunities for a skilled event manager. These opportunities exist within florists, convention and visitor bureaus, hotels, caterers, restaurants, museums, theatres, stadiums, various venues, production companies and more.

Job Search

According to the Department of Labor Statistics, the job outlook for an event planning career shows above average growth through the year 2014. If you wish to do a job search online to determine what positions are currently available, we suggest using the following keywords in your searches:
Special events manager
Marketing event specialist
Director of events
Catering manager
Meeting manager
Event coordinator
Meeting director
Event promotion
Conference manager
Convention planner
Creativity, the ability to multi-task, and work efficiently under pressure are all requirements of a successful event manager. As an event manager, you will have a career that is not only rewarding; it is also fun to do.